12m GFM IDEAL 12m manned jimmy jib video camera lift jib crane elevating for sale
Brand : IDEAL
Product origin : China
Delivery time : 7 days
Supply capacity : 40 set/day
It is 90% copy of GFM The arm length is 1.5m/pc The crane can be setup into different length like 3m, 4.5m, 6m, 8m, 10m, 12m. 6 meters and 8 meters camera crane is with chair on the top 6 meters and 8 meters camera crane can be with sitting man on the top The camera crane can bear 200kgs weights The camera crane with one bowl The bowl size is 150cm The 4 wheels dolly is with unique design The dolly is with levelling legs The dolly is with braking system
12 Meters GFM Camera Crane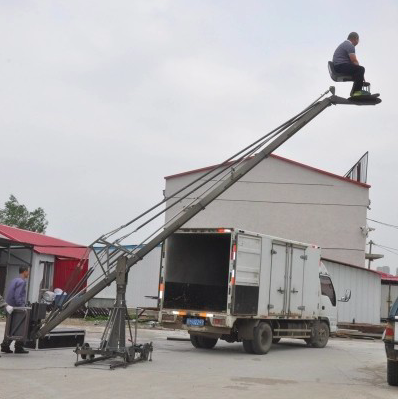 Introduction:
1. Arm length: 1.5 meters/pc
2.Tripod: total height 1.93 meters ; plus height 0.275 meters.
3. Manned seat (with 150 bowls)
4. Universial Dutch head holder: applicable for all type of dutch heads in the market.
Two-way camera setting positon: The camera can go on top of the head holder or under
5. Heavy rail wheel:made of ABS plastic. Payload goes up to 600kgs.
6.Base weight: 12 meters --400 kilograms
7. Counterweight boxes: a big one and two small ones
8. Camera man can go on the crane for shooting when the crane is set at 6 or 8 meters.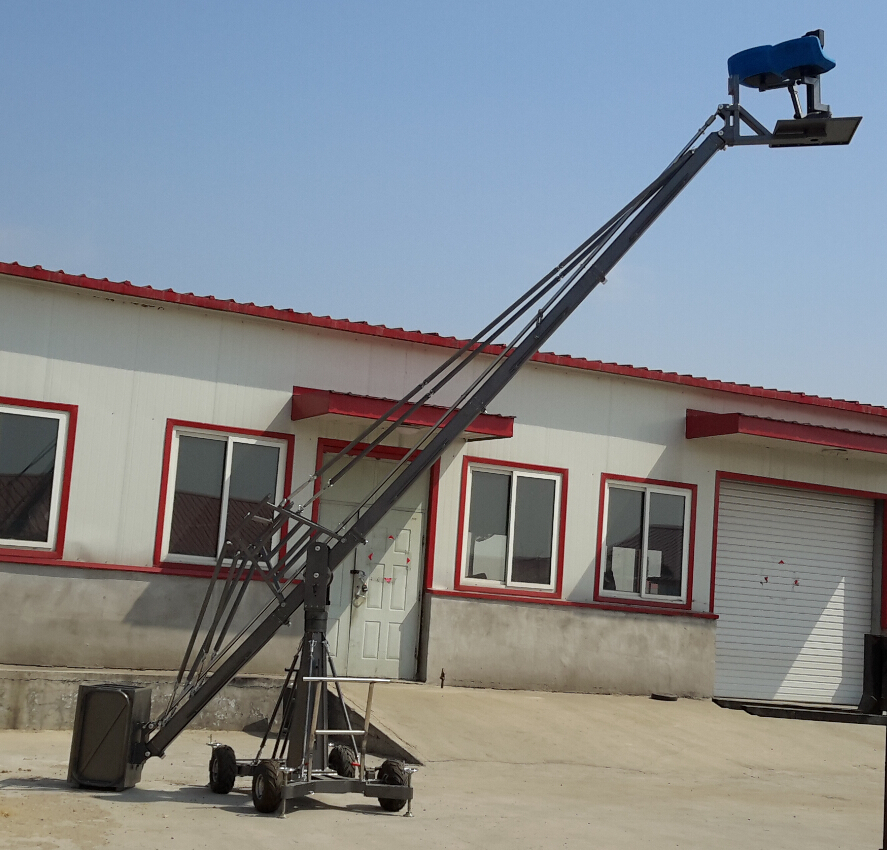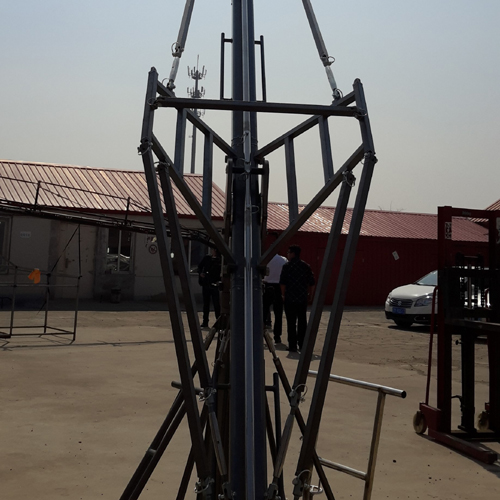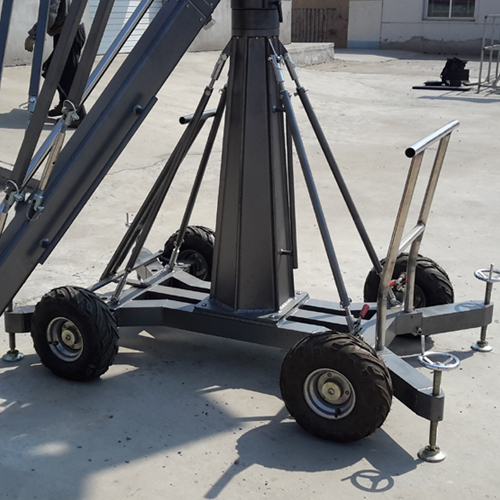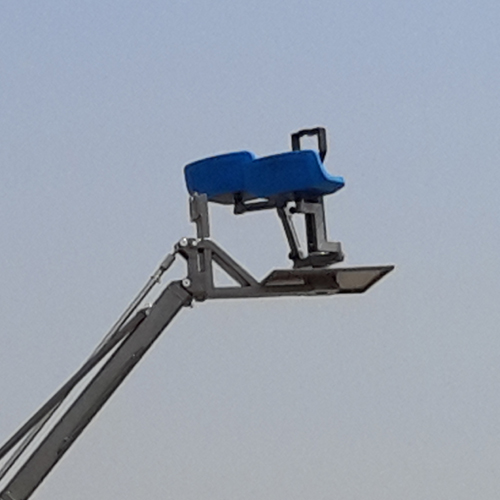 Our Service
We provide 24 hours reply in time and we will answer any of your questions.
We provide good after-sales service. If any devices have problem under correct using,
we will offer free replacements or free repair.
Please Note
1. The price quoted do not include camera , balance weights and shipping cost.
2. Camera crane are heavy products and the better shipping way is by air or by sea.
Please feel free to contact us to consult the exact shipping cost. We have cooperated
international shipping companies.
Contact
Tele: +86 17642056231
WhatsApp: +86 17642056231
Please feel free to give your inquiry in the form below.