Wedding camera crane photography skills using rocker photography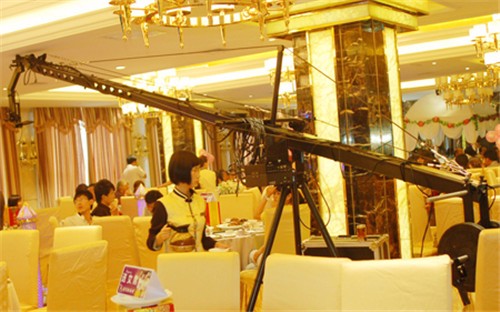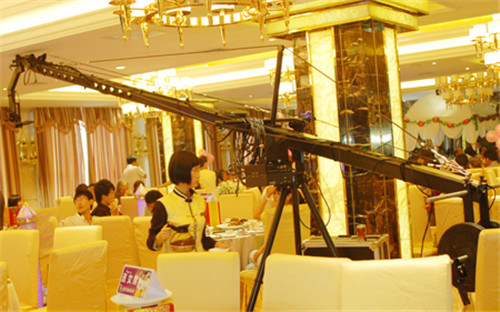 In the wedding scene, most of the photography is using the camera crane. Using the rocker camera can better play the role of the long arm and catch the most exciting moment of the new person. Here I will give you a brief introduction to the wedding rocker camera technique, and some notices in the use of the rocker camera.
Wedding rocker camera technique
Pan is one of the most important part in the shooting at the wedding, this method can put the wedding couple in the most critical moment to catch. Especially when the wedding outdoors, can use the pan around the beautiful scenery around the wedding scene let all the income for the couple's wedding scene, leaving more wonderful. From the shooting method, the upper and lower left and right of the two pan pan.
When shooting new people, it is best to let the bride and groom be in the 1/3 place of the picture, so that the pictures produced are more beautiful and sexy than the pictures that the new ones are standing in the center of the screen.
In the process of photography, the selection of tailored points is also very important. In particular, it is important to note that the knee and waist of the new person can not be used as the tailor - cut point, otherwise the overall effect of the shooting will be changed very much. The best tailor - cut point is a little below the waist and a little above the knee.
Attention to the use of rocker photography
You should pay special attention when you use the rocker arm for wedding photography. This method is limited in many objective conditions. For example, the height of the wedding scene, or the technique of the photographers, etc., all make Photography Limited. In view of various objective factors mentioned above, should be used with caution in the selection of pan, especially a need to choose the rocker arm length, when the photographer to capture images in more attention is the selection of skills. Especially for some amateur photographers in the rocker photography, it is easy to ignore some of the obstacles. It will cast a shadow on the wedding.
Concluding remarks: you are appreciating the tips of the rocker photography for the wedding rocker photography. Are you aware of it? In fact, in the use of the wedding rocker camera skills, there are a number of factors that need to be considered, choosing the rocker photography is good, but the use of caution.
Please feel free to give your inquiry in the form below.