If you want to play with the camera crane, you must take this treasure
Today, it seems that very few people can see the small and medium-sized production team go out to shoot with a heavy and heavycamera crane. In fact, compared with many problems such as the short duration of the UAV, the limited flying area and the danger of the frying machine, thecamera crane can be much more violent than the aircraft.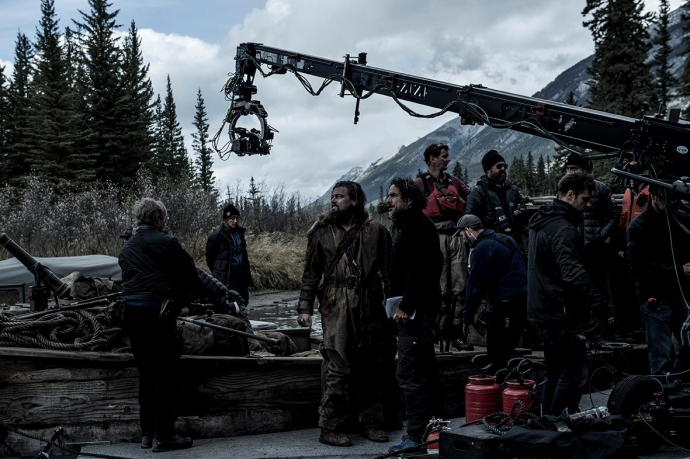 In fact,camera crane and UAV aerial photography is not a shooting technique, but many small and medium production teams choose to use UAV to simulate the shooting effect ofcamera crane arm. But at the scene of filming, there will still be plenty ofcamera cranes to shoot.
If you want to play with thecamera crane, you must take this treasure
Rocker arm structure is simple, durable, and it is more stable and convenient to use. Therefore, in the small and medium-sized production team, using acamera crane arm to shoot is also a good way to shoot.
Rocker arm is mainly composed ofcamera crane arm body, Yuntai, counterweight and support four parts. Now, manycamera crane arm platforms also use three axis electronic stabilization system plus servo system to make the lens motion more smoothly.
Rocker arm has a variety of specifications, generally 6 meters, 10 meters and 19 meters longer. How can such a long distance be enough to monitor the picture captured by the camera? This is the key to deciding whether to shoot or not. Perfect surveillance is the perfect way to shoot. Therefore, thecamera crane arm should be equipped with a monitor.
If you want to play with thecamera crane, you must take this treasure
The use environment ofcamera crane arm is usually bad, such as outdoor strong light and so on. Therefore, monitors need to be clearly discernible under strong light. So the selection of the monitor is also not so careless. Also because thecamera crane is different from the general shooting, but also to ensure good manipulation, the monitor can not be too small, and can not be too large, usually the 7 inch screen is more suitable.
Shogun Flame is the 7 inch ultra high brightness monitoring recorder released by Atomos this year. It is an ultra high brightness monitor and an external recorder with RAW recording function. How bright is the ultra high brightness? It has a 1500 nite brightness, which is 4 times the brightness of an ordinary monitor. The following is an intuitive contrast.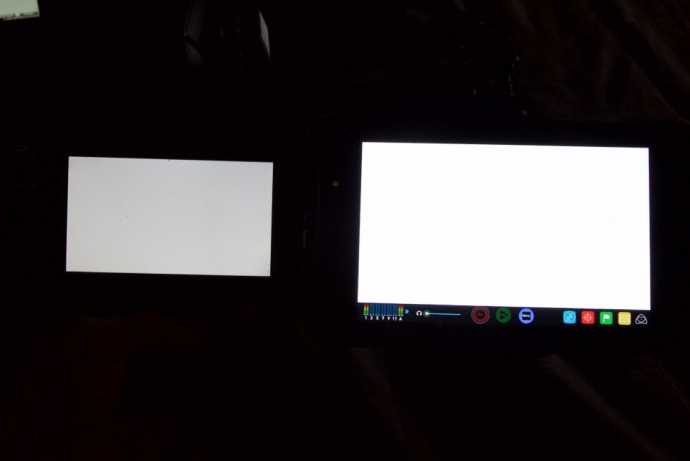 What's the use of such high brightness? Only ultra high brightness screen can realize clear monitoring under outdoor strong light. 7 inch Full HD resolution touch screen, easy to operate and screen, showing only one word that can be described as "Bang Bang Da"!
In addition, it is also a high-quality RAW recorder. When using Canon and SONY part cameras, 4K RAW video recording can be recorded by SDI line input, or high quality Apple ProRes or Avid DNxHR encoding. Shogun Flame uses a 2.5 inch SSD as storage medium, which is faster, more stable and cheaper to use than memory card.
As a monitor, it has a complete monitor auxiliary function - waveform diagram, RGB oscillograph, false color, peak focus, shading, zebra grain, deformed wide screen recovery and so on...
As a monitor, it also has the exclusive function that other monitors do not have. That is the hot HDR monitoring function this year. Thanks to a screen of 1500 nite ultra high brightness and 10bit display technology, Shogun Flame has a dynamic display range of 10.5 files that can be displayed in real time and true HDR level for different Log images of different camera makers. This is so great that photographers no longer have to watch the grey screen.
Its workmanship is also specially strengthened, with silica gel protective cover, can withstand accidental knock, and the special setting of the clamping device, the battery is more firm and not easy to loose.
Therefore, this Shogun Flame is called the "grand general" artifact by the photo assistant of the theater crew. It is indeed a monitor suitable for the use of thecamera crane.
Together with Shogun Flame, he also has a little brother, Ninja Flame, which also has the same monitoring and recording capabilities as big brother, but only HDMI. And their big brother is the latest flagship product, Shogun Inferno, which has 4 channels of SDI input and 4K 60p recording capability. The three collocations of high school and low school have become the hearts of the crooked fruit photographer.
Please feel free to give your inquiry in the form below.