Installation of camera crane system and common troubleshooting methods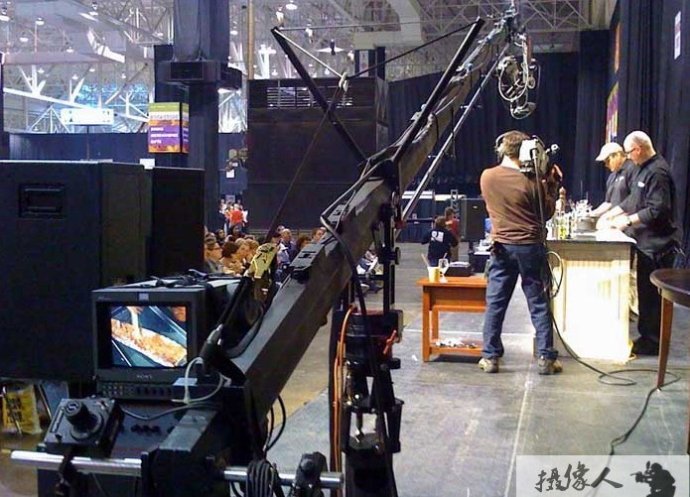 With the rapid development of TV technology. A wide variety of special functions and unique TV special equipment are rapidly approaching every TV worker. Mastering and using them skillfully has become an important means to increase program production means by professional TV workers and improve the level of program production. The camera crane system is one of the large special shooting aids that are widely used in film and television shooting. It is favored by cameramen for its flexible shooting position and angle changes and the unique advantages of motion pictures.
It is a kind of automatic control system with electromechanical integration, and its structure is rather complicated. Taking Camry camera crane arm system as an example, from the perspective of technology, this paper introduces some experiences and experiences in our installation and use.
system composition
A complete set of camera crane system includes a heavy three foot frame and a track pulley, a front and back arm, a camera cloud platform, a stable steel cable, a video remote control, a power supply and a charger.
The heavy three foot and rail pulley cars are the gravity support points of the whole system, and the weight is heavier. The aim is to reduce the center of gravity of the system and increase stability. The boom is mounted on the upper part and can be rotated arbitrarily at x and Y axis.
The boom is divided into forearm, extension arm and rear boom. The forearm bar and the lengthening arm are relatively long and are connected by a number of fastening bolts. The top can be mounted on or below the camera cloud platform. The rear arm rod is short. The rear arm is composed of two bolts and the remote control handle can be installed at the rear.
And the hanging counterweight, the left suspension platform is equipped with power and charger, remote control, monitor and so on.
The electrical control part is mainly composed of camera remote control, camera monitoring and camera pan motion control.
Please feel free to give your inquiry in the form below.